.32 Revolvers Chapter 12: Young America
Written on December 30, 2013 By Tony in Handguns, Revolvers
In the late 19th and early 20th centuries, a large number of manufacturing firms started turning out small revolvers and the market was soon flooded with little saturday night specials, as they became known. One of the solid frame revolvers made was the 'young america' and they were available in .22, .32, and .38 calibers.
My version was a gift from a fellow gun nerd who knew of my soft spot for .32 revolvers, and while it's not in great condition, it's solid mechanically, requiring only a cylinder pin latch spring that I'll get around to making one of these days.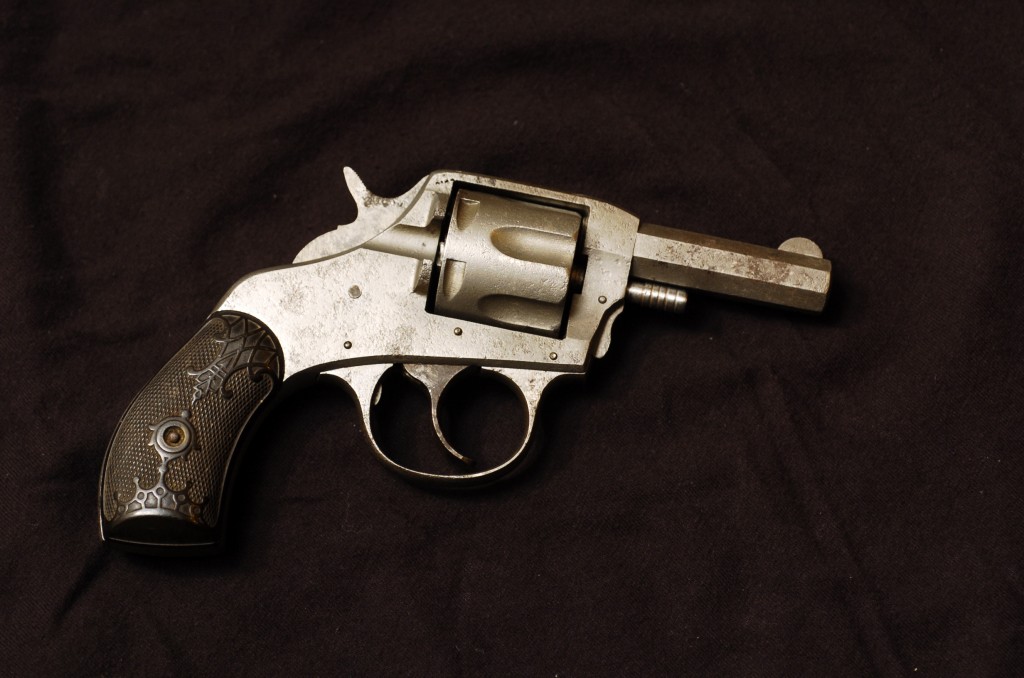 I haven't shot this one, but I own a .22 caliber version that I have shot. I can't say much about the accuracy, but as a pocket pistol, I suppose one can't have expectations that are too high. Rather than invent some standard of accuracy to make it sound better than it is, let's be honest, it's good enough to gut shoot someone at across the room distances, but I wouldn't count on it down a long hallway.