.32 Revolvers Chapter 10: H&R 504
Written on December 28, 2013 By Tony in Handguns, Revolvers
The .32 H&R magnum cartridge was introduced in 1984 with the H&R models 504 532 and 586. All 5 shot revolvers, the model 504 has a swing out cylinder and adjustable sights. My version has a 3″ barrel.
The little 504 is accurate enough, but I only shoot .32 S&W long loads in it to prevent unnecessary wear and tear.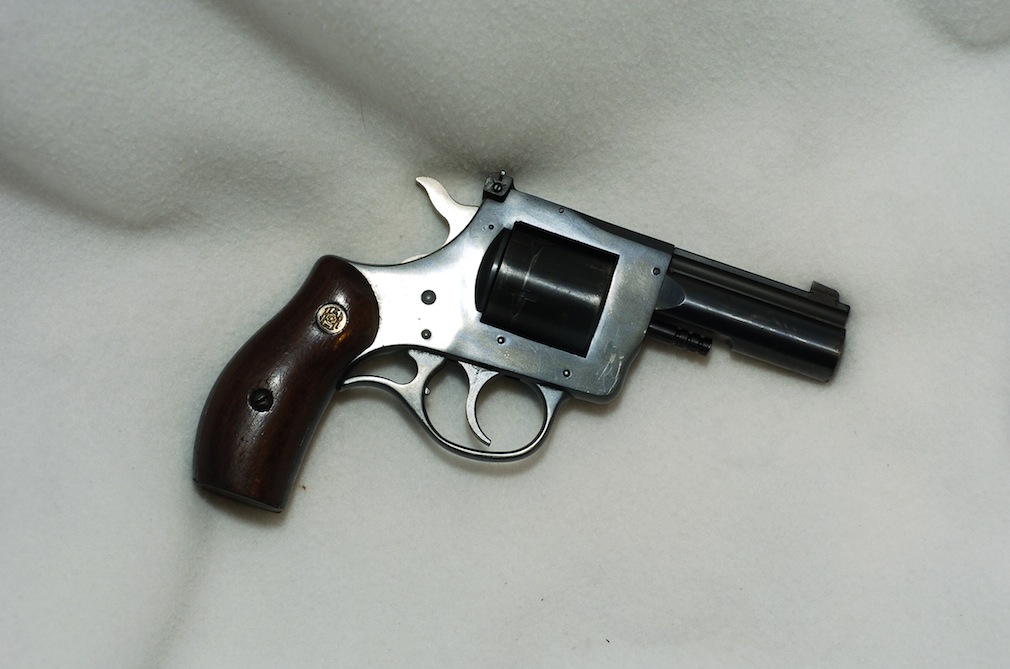 The little H&R revolvers are generally a pretty good value, and will certainly do the trick. See the next chapter for info about the NEF version of the gun.