Worlds heaviest Charger update
Written on December 22, 2013 By Tony in Handguns, Semi Autos
A while ago I posted about my all stainless steel Charger type pistol. I mentioned that I would be updating the pistol as things went along, and since I've made some changes to the pistol, I figured I'd update here as well.
Since the last post, I've added a Medium eye relief scope (2.5X) and a Kidd barrel. The Scope was a gunshow bin buy scope, and it came without the adjuster caps. Since replacement caps would have cost more than I paid for the scope, I haven't worried too much about them. The Barrel was purchased from Tony Kidd when he was having a sale earlier this year. The Kidd barrel is extremely well made. It's also attractive, and accurate. And it should be no surprise, it also added more weight to the pistol.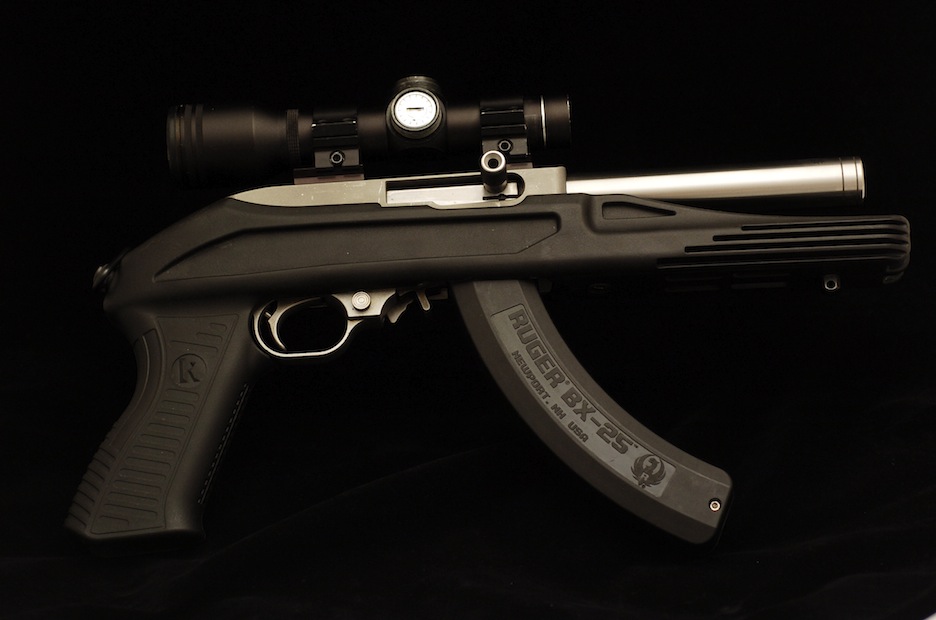 You can't tell from the photo (or in person) that the barrel is threaded, at least, not until you unscrew the thread protector. The finish is so well machined, that it's literally impossible to see where the barrel stops and the thread protector starts.
I have fired a few magazines through the gun, but I forgot to get photos of the groups. After the holidays, I'll get back to the range, and shoot some groups and show you just how well the thing shoots.
The only complaint that I have thus far is that the barrel is too long to keep cheap bulk pack ammo subsonic. But at least the added length helps with cycling, and so standard velocity ammo runs through the gun just fine. SV ammo of course, is subsonic by nature, but it's also more expensive…