S&W model 422 .22 caliber pistol
Written on December 23, 2013 By Tony in Handguns, Semi Autos
The S&W model 422 was originally brought out to be a less expensive, and most likely less accurate version of the S&W model 41 target pistol. It succeeded in being less expensive, and I suppose it may also be less accurate, but it's hard to say for sure.
My model 422 is very well worn. The owner who had it before me bought it new, and said he fired over 100 thousand rounds through it before selling it to me. I'm not sure if that number is correct, but the gun had certainly seen plenty of use.
One of my favorite things about the 422 platform is it's ability to be easily adapted for suppressor use. Because the barrel is tensioned from the factory, all you need to do is remove the factory tension nut, and replace it with a threaded adapter. The one on my pistol is an older version, and newer ones are shorter and less obtrusive. Because the barrel sits so low in the gun compared to the slide and sights, there are no issues with seeing over a suppressor like there are with some other pistols. You could actually mount a 1.5″ diameter suppressor and still use the sights.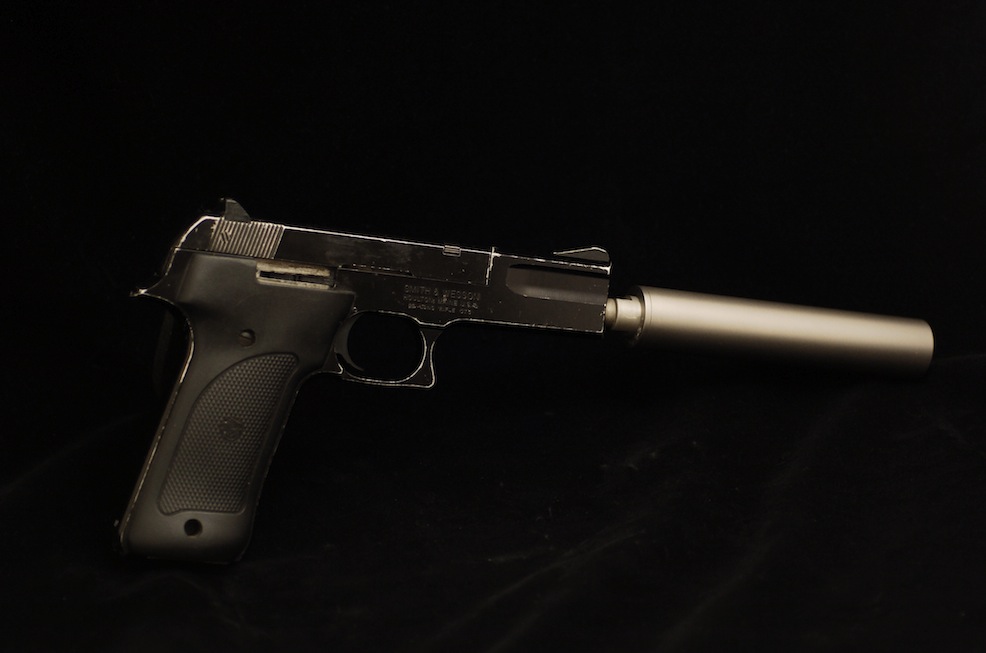 Since my model has a 4.5″ barrel, almost all of the bulk pack and high velocity (not hyper velocity) ammo stays subsonic. Some ammo is exceptionally quiet, such as CCI 'quiet' ammo. (go figure)
Here's a video showing just how quiet the gun can be: