A new configuration for the SBR
Written on December 8, 2014 By Tony in NFA, SBR's
After spending a lot of time working to make sure that the 3.5″ barreled version of my SBR was working properly, I decided to mess around and play with the configuration of it. I bought a Tactical Inc Barrel. It's 8″ long and finned for heat dissipation. (and looks) and threaded for a suppressor.
Along with a chopped down Ramline all polymer folding stock (cut to clear the 3.5″ barrel incidentally) A custom added fore grip rail and QR VFG.
I'm using the Kidd trigger assembly in a different build right now, so I went to a Poly factory TG and did a trigger job. Using the Tac-Sol mag release means mag changes are fast and painless. The Kidd charging handle and guide rod have been retained, and I'm using a custom recoil spring. The Docter Optic Red-dot is the same One I've been using on the build from the start.
Running CCI SV ammo, it's very quiet. And in spite of the 8″ barrel length, much of the bulk pack ammo I've tried has stayed subsonic for the suppressor as well.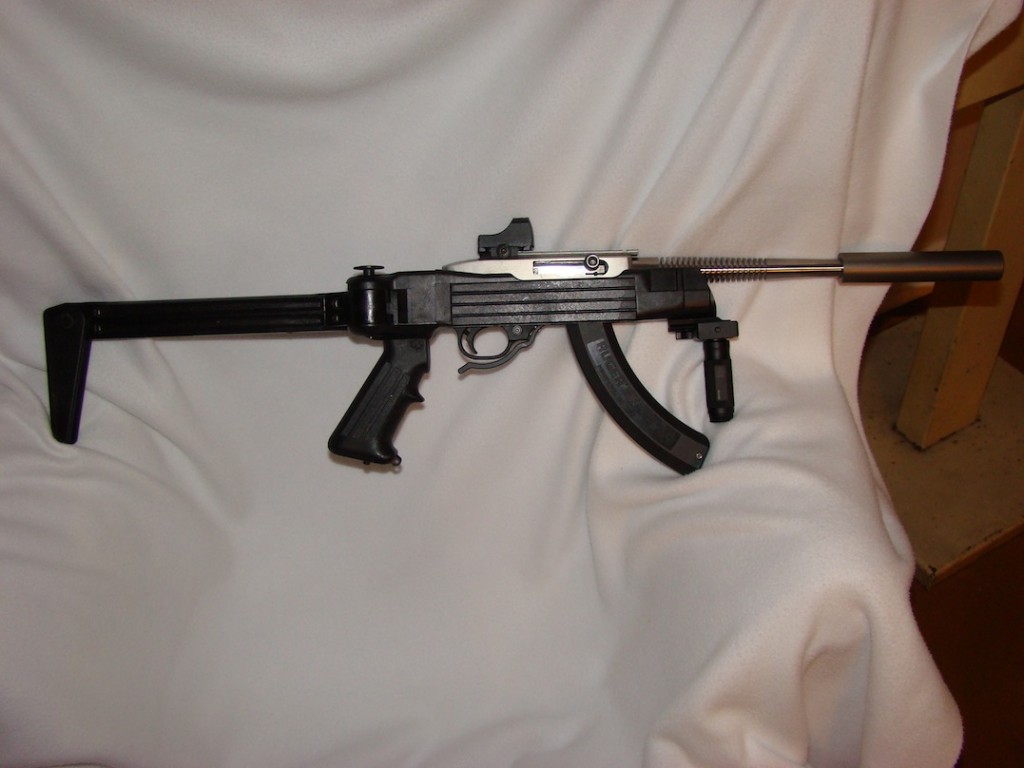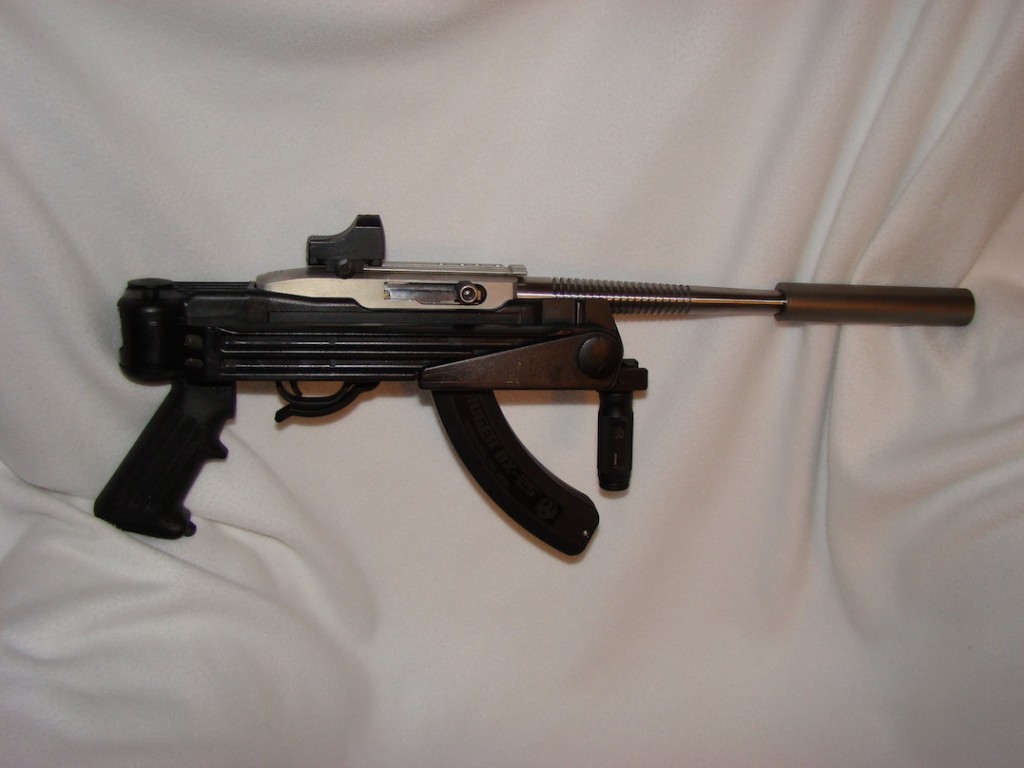 All in all, it's a lot of fun!