.32 Revolvers, Chapter 6: Taurus 761
Written on December 19, 2013 By Tony in Revolvers
The Taurus model 76 and 761 are K-frame sized Revolvers built by Taurus in Brazil to compete with the S&W model 16. The Taurus model 76 and 761 differ only in the chambering, with the 76 being chambered for .32 S&W long, and the 761 being chambered for the longer .32 H&R magnum. My revolver is a model 761 in .32 H&R magnum.
When S&W chambered their model 16 in .32 H&R magnum, the new suffix for the model was -4 (S&W model 16-4) as there had already been other engineering changes. Along with the new chambering, the model 16-4 received a new full under-lug on the barrel. The Taurus model 761 didn't receive the full lug with the new chambering, and as a result, carries less weight.
My model 761 has nice looking, but small hardwood grips, and excellent sights. The Firing pin is frame mounted, and the finish on the gun may not be as nice as the finish on the S&W 16-4 that I own, but it's certainly serviceable.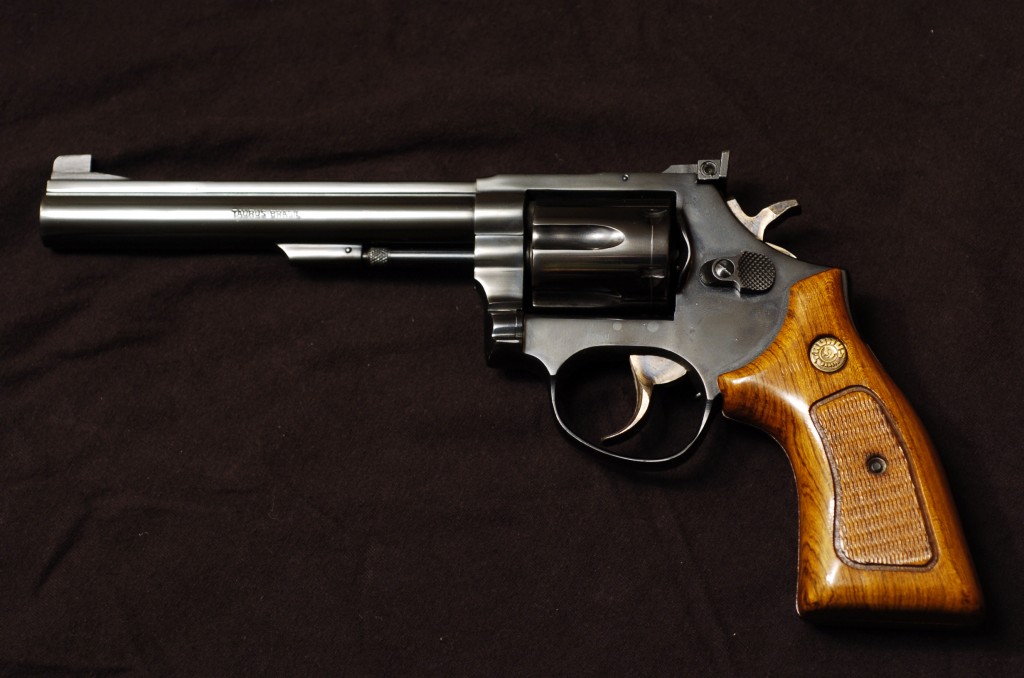 I have shot my model 761 enough to know that it's quite accurate, but haven't spent enough time with it to really wring it out. Being a K-frame sized gun, it's not too large for field carry, but since I have several J-frame sized guns that are superbly accurate, I don't often carry the 761 in the field.
My overall opinion of the model 761 is positive, the only potential detractors are the not so great grips and a less than perfect factory finishing job (not bad, but not perfect). The good points are the excellent caliber, the great sights and good accuracy, it's also a very nice looking pistol, with good lines.