A super simple gas check seating tool
Written on October 23, 2013 By Tony in Bullet casting, Reloading
Several years ago, I was experimenting with pan lubing rifle bullets to try to get the last bit of accuracy I could. I was having good results, but I wanted a simple way to seat gas checks before pan-lubing the bullets. This is what I came up with, and the same tool would be handy for tumble lubing bullets as well.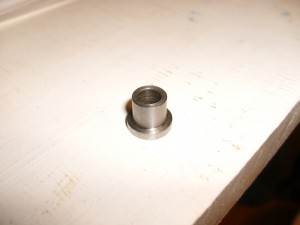 It's a simple enough piece, and only took a few minutes on the lathe. What does it do? It holds Lyman style top punches like so: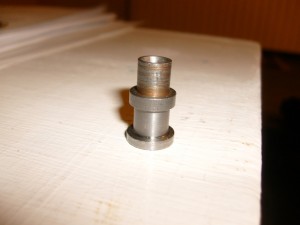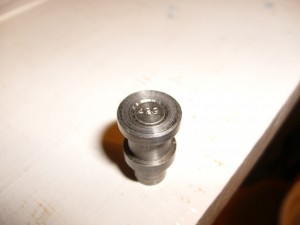 The top punch seats into the holder, and slips into the shell holder of a reloading press like so: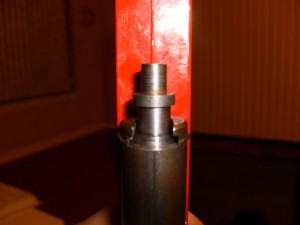 Allowing me to place any bullet that I had a top punch for into the holder, place a gas check on the shank, and raise the ram to seat the gas check on the bullet.
I made a special blank die to seat the gas checks against, but I would recommend anyone else just turn a die with a flat top upside down and thread in from the bottom. You don't need much leverage, and you really don't want to be seating the check at the end of the stroke anyways.
The dimensions for anyone who would like to make one:
Base diameter: 0.538″ or 13.65mm
Body diameter: 0.390″ or 9.95mm
Height: 0.435″ or 11.1mm
Through hole: 0.267″ or 6.8mm
Enjoy!